Play Mike Tyson's Punch-Out online - Retro Game
Play Mike Tyson's Punch-Out game in browser emulator. The game is here on OldGameShelf.com as a museum artwork for retro game lovers. This new Mike Tyson's Punch-Out game could be played free on various devices: mobile phones, tablets, and laptops through web browsers. The game is categorized as Sports, Fighting. And has received a super rating of 4.0 out of 5 from 33 players.
Mike Tyson's Punch-Out is a classic boxing game released for the Nintendo Entertainment System (NES) in 1987. The player takes on the role of Little Mac, an up-and-coming boxer who must fight his way through a series of opponents to become the world champion. The game features cartoonish graphics and challenging gameplay, with each opponent having their own unique fighting style and weaknesses. The most famous aspect of the game is its final boss, Mike Tyson, who was at the height of his fame at the time of the game's release.
The gameplay in this punch-out game involves fighting against a variety of colorful and memorable characters, each with their own unique patterns and special moves. Players must learn their opponents' behaviors and react accordingly, dodging and blocking their attacks while finding openings to deliver powerful punches.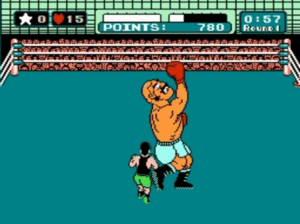 The video game's mechanics are primarily focused on timing and strategy. Players need to observe their opponents' movements and react quickly to avoid getting hit, while also strategically landing punches to score points and wear down their opponent's stamina. Refer to this Youtube video https://youtu.be/EoZqd2v0rXw for the gameplay.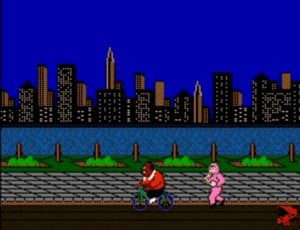 Defeating opponents and progressing through the game requires learning their attack patterns, exploiting weaknesses, and finding opportunities to land powerful blows. Each opponent presents a different challenge, with their own strengths and weaknesses, making the game both challenging and rewarding.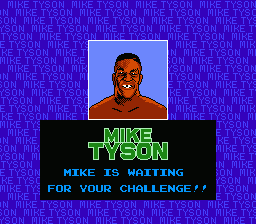 Many players may still remember how hard it was to reach the final stage at a young age. A comment from a Reddit user: "When I was a kid, I could never defeat him, but as an adult, I dedicated several weeks to intense training. Over the past decade, I managed to defeat him three times. The game still retains its original charm from the 80s and provides an immense sense of accomplishment when you finally emerge victorious against him." (Source)
How to play the mike tyson punch out game online free?
This arcade version is available for playing online on browsers of multiple devices, Android, iOS, and Desktop with the best user experience and touch controller to help the user easily control the character and perform action. This punch out online is totally unblocked via the emulator.
How many platforms were the game released on?
PlayChoice-10, Nintendo Entertainment System, Wii U, Famicom Disk System, Wii, Arcade, Nintendo 3DS.
Sports
Fighting
Mike Tyson's Punch-Out Online Game pictures